Free Percussion Lessons is the place to find answers to all of your percussion questions and get free online lessons about how to play every percussion instrument there is. Students, teachers, professionals, and anyone else who wants to learn something about the wonderful world of Percussion will find something interesting here.
What will you find here?
FreePercussionLessons.com has entertaining and informative videos, articles, pictures, links, free sheet music and a whole lot more including lessons on all of the orchestral and concert band percussion instruments including; Timpani, Bass Drum, Crash Cymbals, Snare Drum, Triangle, Gong, Xylophone, Glockenspiel, and Chimes just to name a few. Visit often because there's always something new!
Percussion Lessons for Elementary and Middle School Students
Elementary and Middle School students will love our percussion lessons. If you've never played a percussion instrument before this web site is a great place to visit for free lessons, and lots of free stuff like sheet music to enjoy and learn from.
Percussion Lessons for High School and University Students
High School and University Students will get up close and informative video lessons and articles to really help you with your musical understanding and development. If you are interested in participating in Solo and Ensemble activities at your school, auditioning for Youth Orchestras, Summer Music Programs, Allstate Band, Music School at a University or Conservatory then FreePercussionLessons.com is the place for you, too.
More than just Percussion Lessons
In addition to all the lessons there are links and discussions about the best instruments and where to find them. Private Skype Percussion Lessons are also available to interested students eager to make the most of their musical education.
Percussion Resources for Band Directors and Teachers
Band Directors will find the short free lessons very helpful. The busy music teacher can watch a short, yet very informative video or read an article about performance technique on any instrument to help them be better able to help their students at their school. And, Band Directors and Music Teachers can direct their students to the site to help them know what to practice and how to really make the percussion section sound like a million bucks!
Free Percussion Lessons can be your band program's Staff Percussion Specialist and it won't cost you, the band boosters, the school, or your school board a penny!
Who is behind FreePercussionLessons.com?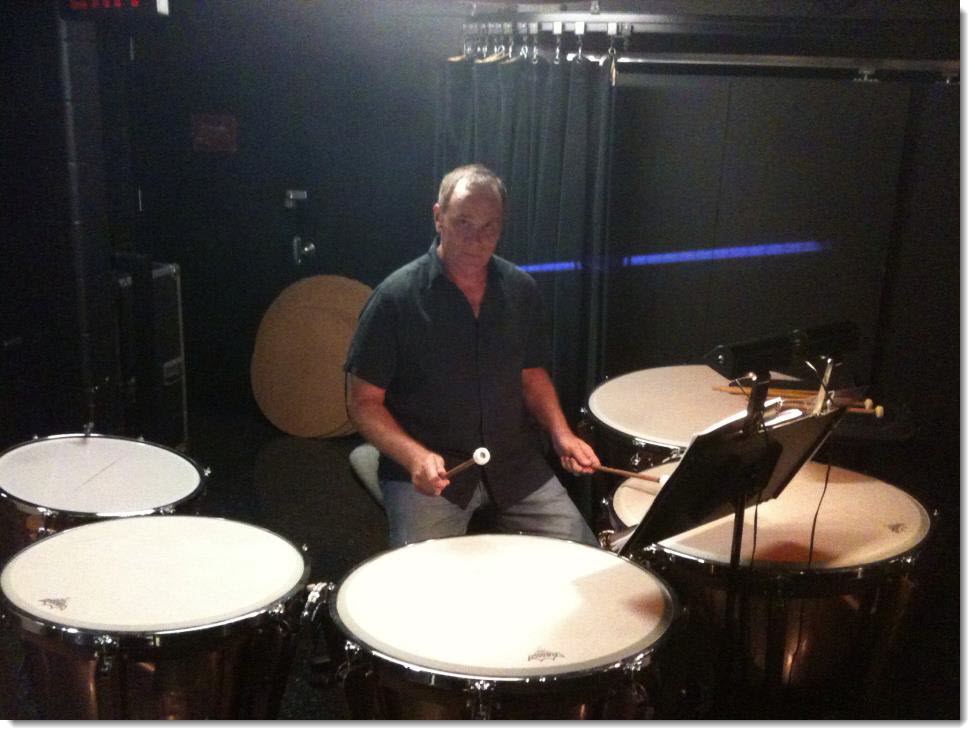 Andrew Proctor has been teaching percussion lessons for over thirty years, and he's a busy professional timpanist and percussionist with many orchestras, opera companies, Broadway shows, Show Bands and other ensembles all over South Florida and Canada. He's taught students of all ages at middle schools, high schools and universities and he's also a clinician and drum circle facilitator.
Andrew has a Masters Degree in Performance from the New England Conservatory of Music in Boston and a Bachelor of Music from McGill University in Montreal.